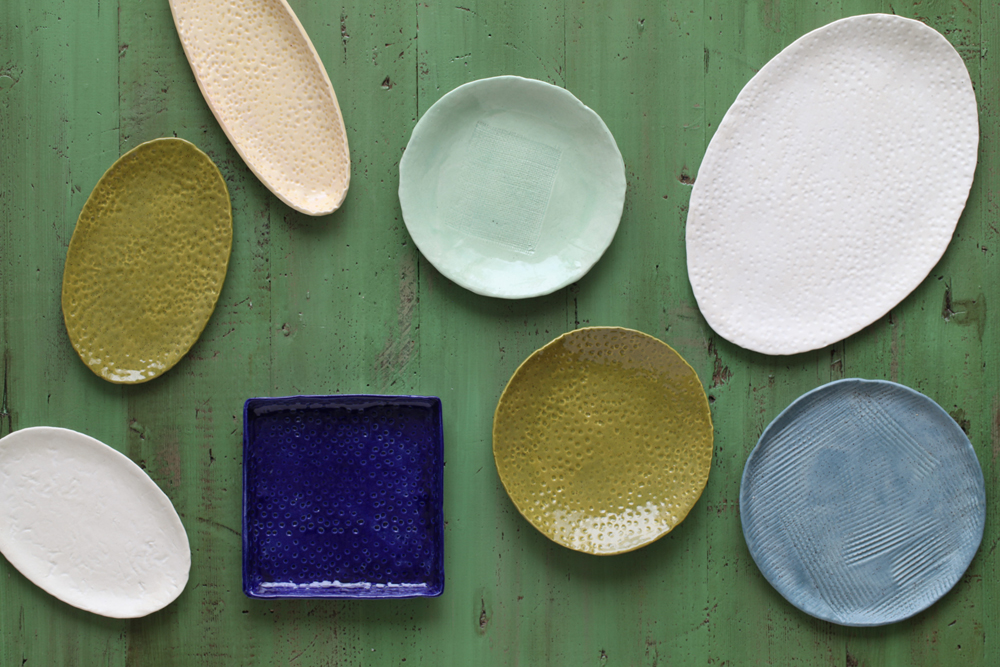 The idea for Fiftyoneandahalf.com began six months ago when I was fifty-one and a half years old.
I have been working in clay for fifteen years, and saw a need for unique serving pieces and dishes that could be used for photography and food styling.
What I do: create the shape, dry the work, clean the edges, load and fire the kiln to bisque. Unload the kiln and cart everything to my studio. Glaze each piece and reload the kiln. Fire it again. Unload and photograph. Load onto website, and ship to you. I forgot to add that I wake up in the middle of the night with new ideas for shapes and designs.
Beauty shots were photographed by the fabulously talented Matt Armendariz